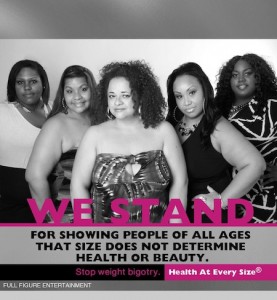 When we think of the most pressing health concern facing Black women over the past 20 years, a recurring theme arises: obesity. Granted, the relationship between Black women and weight is complicated. It is often reported that Black women don't perceive themselves as obese or overweight because they have higher body image ideals compared to other ethnic groups of women. Black women also seem to prize additional weight on the body frame as an enhancement, rather than a negative feature, which may lead to skewed ideals about weight and health concerns.
The fact that despite a generally higher body mass, Black women are more satisfied with their bodies than White women may be part of the reason why rates of obesity have increased more among Black women than other groups. The question you might be asking is, "why?" Some research supports what conventional wisdoms only allude: that Black women are less susceptible to body dissatisfaction compared to other racial groups because of their cultural ideals that promote a heavier body type and discourage stringent weight loss strategies.
Regardless of the reason for maintaining a higher weight, health researchers are concerned that tolerance for heavier body types may contribute to high obesity prevalence in the Black community, particularly among Black women. Obesity related health issues disproportionally affect Black women, and weight gain is a strong risk factor for a variety of other chronic conditions found in the African American community – hypertension, diabetes and heart disease.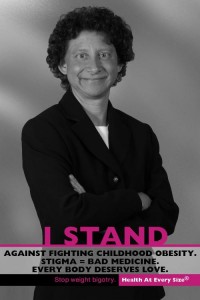 While several explanations can help us to understand causes for obesity, one thing is sure: to make a difference, we may need to fully understand to what extent body size presents a real issue for Black women, and whether obesity is the sole driver of health-related complications. In fact, recent studies question the notion that simply being overweight is unhealthy. The health education program Health At Every Size (HAES), for example, challenges popular misconceptions about the health effects of being overweight.
One study comparing obese women on a typical diet with another group who were following a HAES program found that while the diet group was successful in limiting calorie intake, the HAES program supported women in accepting their bodies and listening to internal cues of hunger and fullness. After two years, the HAES group had improved blood pressure, total cholesterol, LDL, and depression, among other health benefits. Innovative approaches to healthy lifestyles may combine the high body ideals of Black women with newer, improved ways of living healthier lives.
What is your take? Is the "obesity epidemic" real or fabricated?